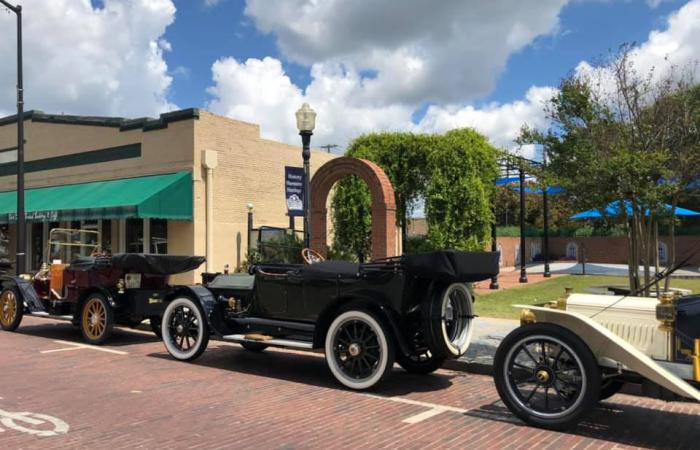 Like many cities in rural Georgia, Fitzgerald residents and businesses face challenges with limited internet access. For example, Fitzgerald Deputy Administrator Cam Jordan said residential broadband is dramatically diminished when individuals move farther away from city limits.
As a result, local leadership took the necessary steps for Fitzgerald to be designated as
Broadband Ready Community
which signifies that local government has completed the application and demonstrated compliance with the adoption of a local comprehensive plan inclusive of the deployment of broadband services and a Broadband Model Ordinance. Jordan indicated that officials are dedicated to continued progress.
"We have partnered with [Georgia Public Web] to try and resolve our commercial and industrial deficit, selling our government fiber to them and providing a co-locate at City Hall," Jordan said. "Our hope is this designation will help us to further the partnership and help speed their build out."
He recognizes how enhanced broadband will provide multiple benefits to the community. For instance, COVID-19's impact on students was significant. Although schools were able to provide limited numbers of mobile hotspots, he said it became commonplace to see students sitting outside of libraries, theaters and other public places using WiFi to complete schoolwork. Additionally, telehealth is another area in which broadband will be a boon.
"As telemedicine becomes more and more important to rural Georgia, so does bandwidth. As COVID stretches into another school year, coverage issues recreate the education haves and have-nots of last spring," Jordan said. "As available bandwidth increases, back office support for our industries can return to or grow with their manufacturing locations."
He encourages other communities to apply for the designation, regardless of the status of legislative measures. With a solutions-focused approach from the local level, the gap between connected and unconnected Georgians will be narrowed.
"The process of assessing your community's broadband status, looking for gap fillers, partners, and even funding, sets you on the path to solving the problem," Jordan said "So we at the local level, with [state's] help, will have to chip away at the problem until we solve it. Broadband Ready is a good place to start the journey."