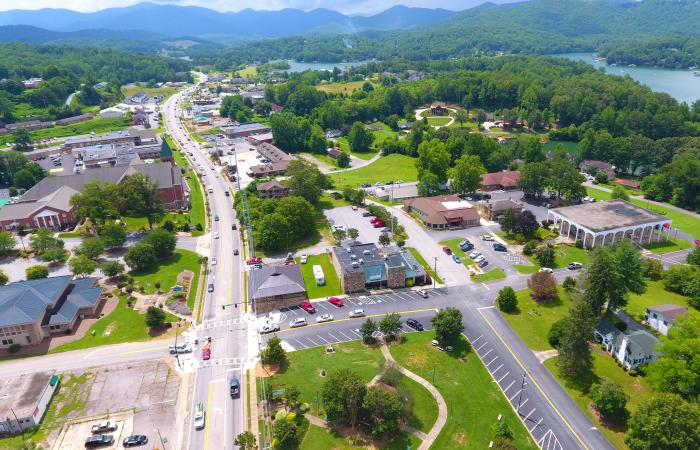 Hiawassee is the latest Georgia community to receive Broadband Ready Community Certification from the Georgia Department of Community Affairs (DCA). This designation recognizes a city and/or county whose local government has completed the application and demonstrated compliance with the adoption of a local comprehensive plan inclusive of the deployment of broadband services and a Broadband Model Ordinance.
Hiawassee is located in the North Georgia mountains in Towns County and is home to the highest point in the state. Mayor Liz Ordiales said good internet service is difficult to obtain in the higher elevations. Although multiple internet providers are available, she said the current state of Hiawassee's accessibility is limited.
"We have two key players in the area: [Blue Ridge Mountain EMC] which provides Hi-Speed fiber optic but is limited to only central locations, i.e. main highway or intersections. Windstream is the other key player, [and] the internet service is marginal."
Mayor Ordiales participated in a DCA webinar in 2019 which explained the broadband initiative being developed. From there, she and her team spent one year working toward application fulfillment. The process required collaboration and updates to the city's ordinances, Comprehensive Plans, and more.
"The City is molding its future based on a City Strategic Plan that was adopted in 2019. This plan includes several areas of focus," Mayor Ordiales said. "Quality of life, economic development, and workforce development are the three most critical to pursue. Broadband is critical to the success of each of these plans."
Therefore, the Broadband Ready Community Certification designates Hiawassee as one of nearly 10 cities and counties in Georgia that have prioritized broadband as an essential planning component. Mayor Ordiales adds, "While Hiawassee is and will most likely remain a travel and tourism destination, the City strives to attract/retain middle-class job opportunities and employees. We feel this designation is critical to our success in achieving the goals for our future."
The mayor also highly encourages other communities to apply for this designation. Specifically, she cites COVID-19's impact on everyday life especially for the workforce.
"With the pandemic situation that is currently affecting our nation, the need to work from home or remotely is essential," she said. "Having strong broadband presence is critical to accommodate this new need. We believe that this will become a 'new normal.'"